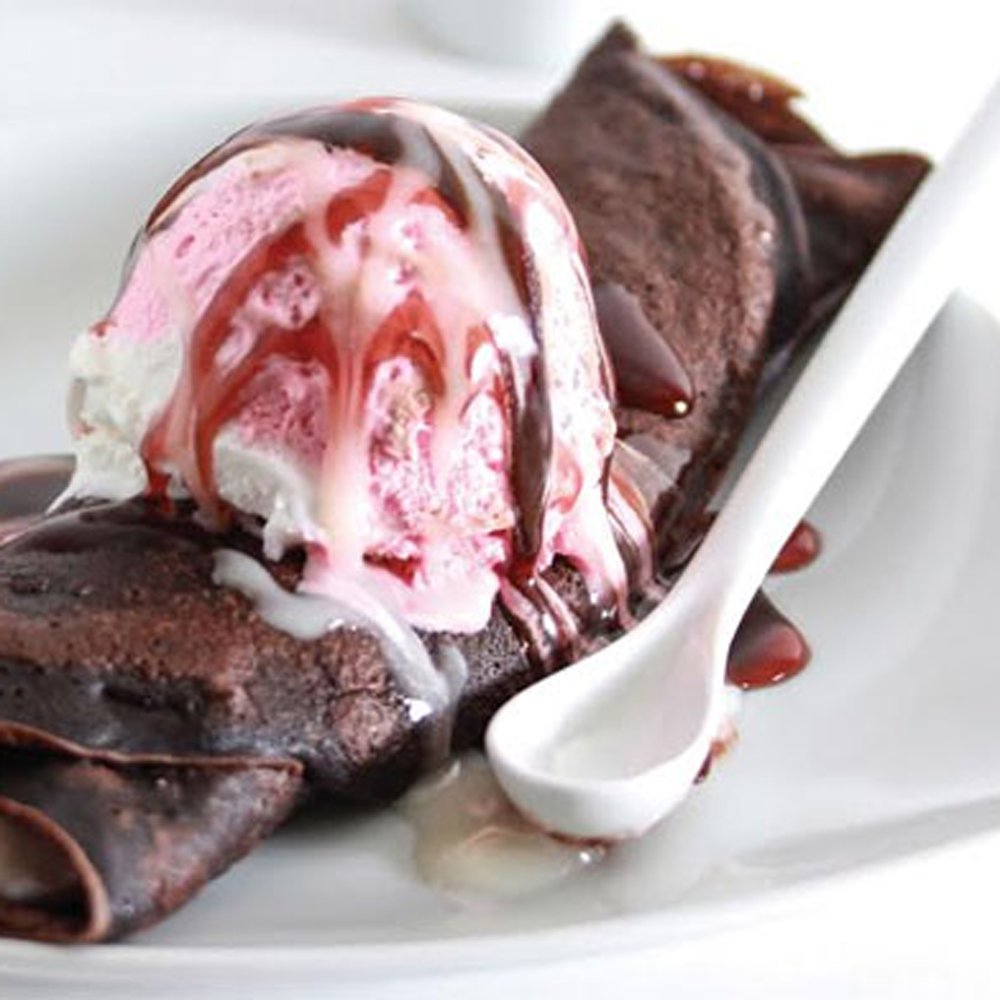 Neapolitan-topped Chocolate Crepes With Strawberry Whipped Cream
Neapolitan-topped Chocolate Crepes

Ingredients
3 eggs
2 egg yolks
1 cup soy milk
⅔ cup flour
⅓ cup cocoa
⅓ cup sugar
Strawberry Whipped Cream
1 cup non-dairy liquid whipped topping
1 teaspoon vanilla extract
1 cup smooth strawberry preserves
To Assemble:
Chocolate sauce, optional
Strawberry sauce, optional
Directions
Prepare the crepes. Whisk all ingredients in a small bowl until completely smooth.
Spray a small non-stick frying pan or crepe pan with non-stick cooking spray and heat over medium heat. When pan is hot, pour ¼ cup of batter on the pan and spread it over the surface of the pan. It should be very thin. Fry for about 1 minute, until set, then flip it over and fry for about  30 seconds to 1 minute on the other side. Remove from heat  and set aside.
Prepare the strawberry whipped cream. In the bowl of an electric mixer, whip the non-dairy whipped topping until stiff. Beat in vanilla and gently fold in the strawberry preserves.
Place a small amount of strawberry whipped cream in the center of a hot crepe. Fold up the crepe over the cream, and top with chocolate, vanilla, and strawberry ice cream and your choice of  sauce(s).