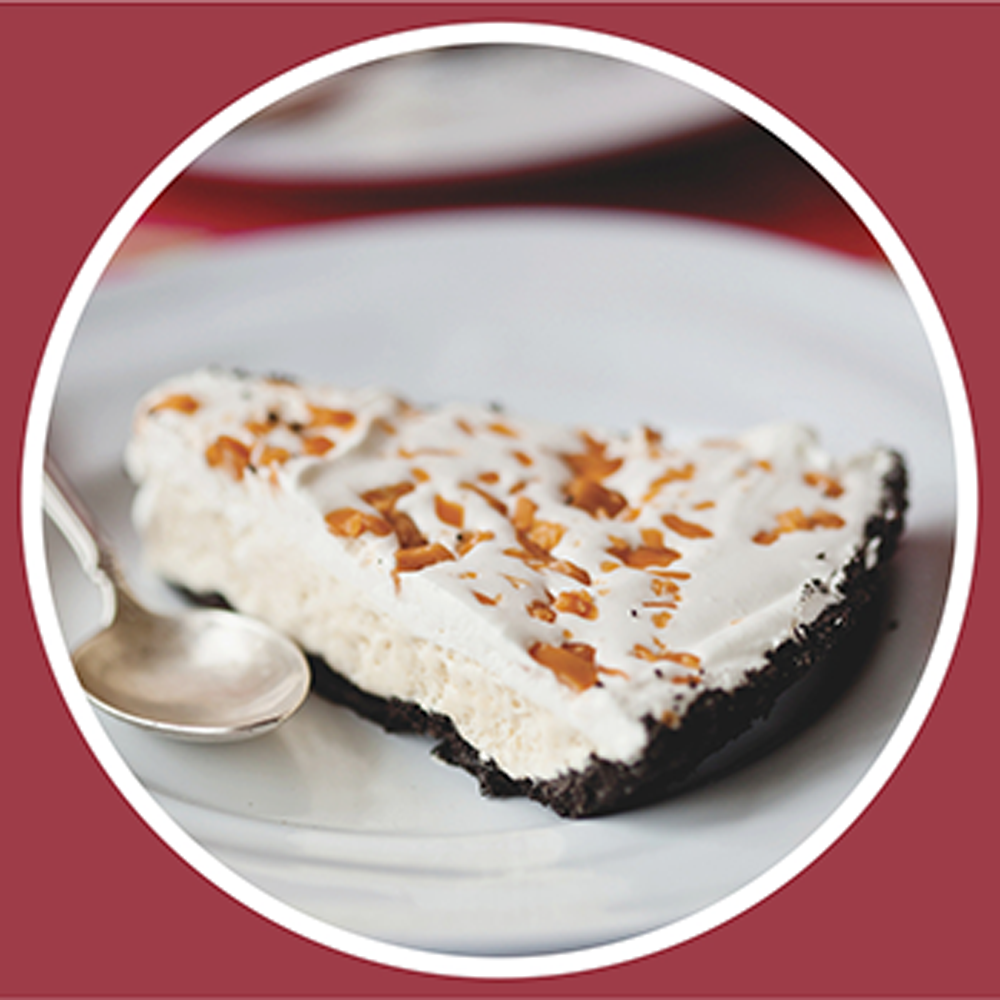 An outrageous, decadent, and creamy inale.
2 prepared graham cracker pie shells, regular or chocolate flavored
Butterscotch Ice Cream Pie
Recipe Contributor:
RIVKY KLEIMAN/MISHPACHA
Yield:
2 pies, 8–10 servings each

Ingredients
Butterscotch Ice Cream
½ cup plus 1 Tbsp brown sugar
½ cup (1 stick) margarine
Whipped Cream Topping
1 8-oz (225-g) container pareve whipped topping
¼ cup confectioners' sugar
1 tsp vanilla extract
10 pareve butterscotch candies, crushed or blended
Directions
In a small saucepan, melt margarine and brown sugar over a low heat. Slowly bring to a boil and allow to boil for 1 minute. Remove from heat and allow to cool. Remove ice cream from freezer, and let soften slightly. Pour in the brown sugar mixture and fold until combined. Divide the ice cream evenly between the 2 pie shells. Freeze until set (about 3 hours). For the topping, in a large bowl beat whipped topping till stiff. Add confectioners' sugar and vanilla extract. Spread ½ of the whipped cream mixture over each ice cream pie. Top with a sprinkling of crushed butterscotch candy, then cover and freeze.